Recruiting for the Food Manufacturing Industry
Helping recruit top talent in the
food and beverage manufacturing
space for over 30 years.
For more than three decades, Resource Executive Search has created partnerships with consumer packaged goods professionals nationwide to connect strong leaders with dynamic organizations.

more than three decades, Resource Executive Search has created partnerships with consumer packaged goods professionals nationwide to connect strong leaders with dynamic organizations.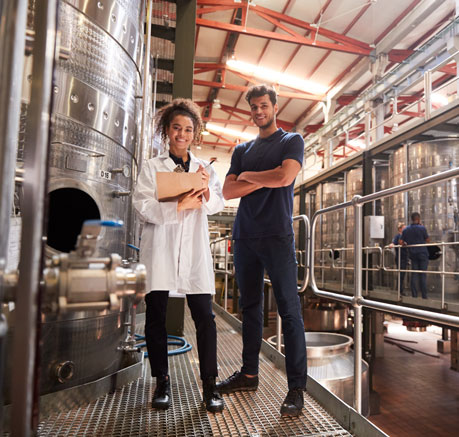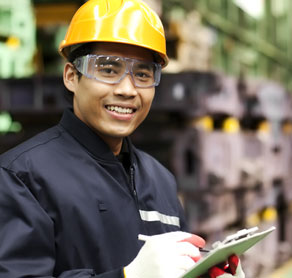 We strive to earn our place as an extension of our client's organization. As a trusted recruiting partner within the food manufacturing industry, we pride ourselves on serving the best interests of clients and candidates alike.
Exceptional leadership is the single most important factor to a company's success!
Our extensive network of industry focused leaders has been cultivated over 30 years. Recruiting top talent is challenging at all levels but developing strong relationships by treating people with integrity and honesty along the way is easy. We believe our long-term approach to building meaningful connections and a focus on quality over quantity is the foundation to our success and invite you to learn more.
- VP Supply Chain - Director Supply Chain - Director of Procurement
- VP Operations - Director Manufacturing - Director Contract Manufacturing - Plant Manager - Operations/Production Manager
- VP Human Resources - Director Human Resources - Human Resources Manager
- Director of Finance - Director FP&A - Controller - Financial Analyst
Engineering and Maintenance
- Director of Engineering - Project Engineering Manager - Project Engineer - Maintenance Manager
Logistics and Distribution Operations
- Director Logistics or Transportation - General Manager - Director Warehouse Operations - Warehouse Manager
Food Safety and Quality Assurance
- VP Quality Assurance/FS - Director Quality Assurance - Contract Manufacturing QA Manager - Quality Assurance Manager
"Resource consistently delivers a streamlined search process that results in a selection of great candidates". I can always rely on them for great communication and an honest assessment of our candidate pool".
"As a senior executive who worked with Resource Inc on a transition to a new opportunity, I found them to be a highly competent and professional executive recruiting firm. They were comprehensive, investing substantial time in the vetting out of my background in relation to the position I was pursuing, and I found their interviews to be detailed and thorough."
"It was a pleasure to team with Resource Executive Search. From our first phone call on, they are very knowledgeable about the industry and really care about ensuring the two parties they are bringing together are a good fit and will have a successful long-term professional relationship."
"I enjoy working with Resource because they get results, are industry experts and are honest and reliable. They focus on quality over quantity, which I appreciate".
Jill – Vice President Human Resources
"The team at Resource has always kept me up to date with new opportunities. Unlike some of the larger recruitment firms in town, they actually spent the time to really understand what was important to me in my career. When the time came, they were a true advocate. I highly recommend them as a resource for that next step in your career."
Steve – Director of Supply Chain
"I was especially impressed with the amount of communication I received through the process with Resource, Inc., being treated with respect and dignity, receiving prompt attention to my requests for information and candid feedback throughout the recruiting process. I would highly recommend them as an executive recruiter to anyone needing to add talent to their team".
Kevin – VP Human Resources
"I have worked with resource on two separate occasions and have been impressed with their professionalism each time. They truly care about placing the right candidate in the right position, not just filling openings."
Sarah – Director Quality Assurance